Statistical publications in the Gallery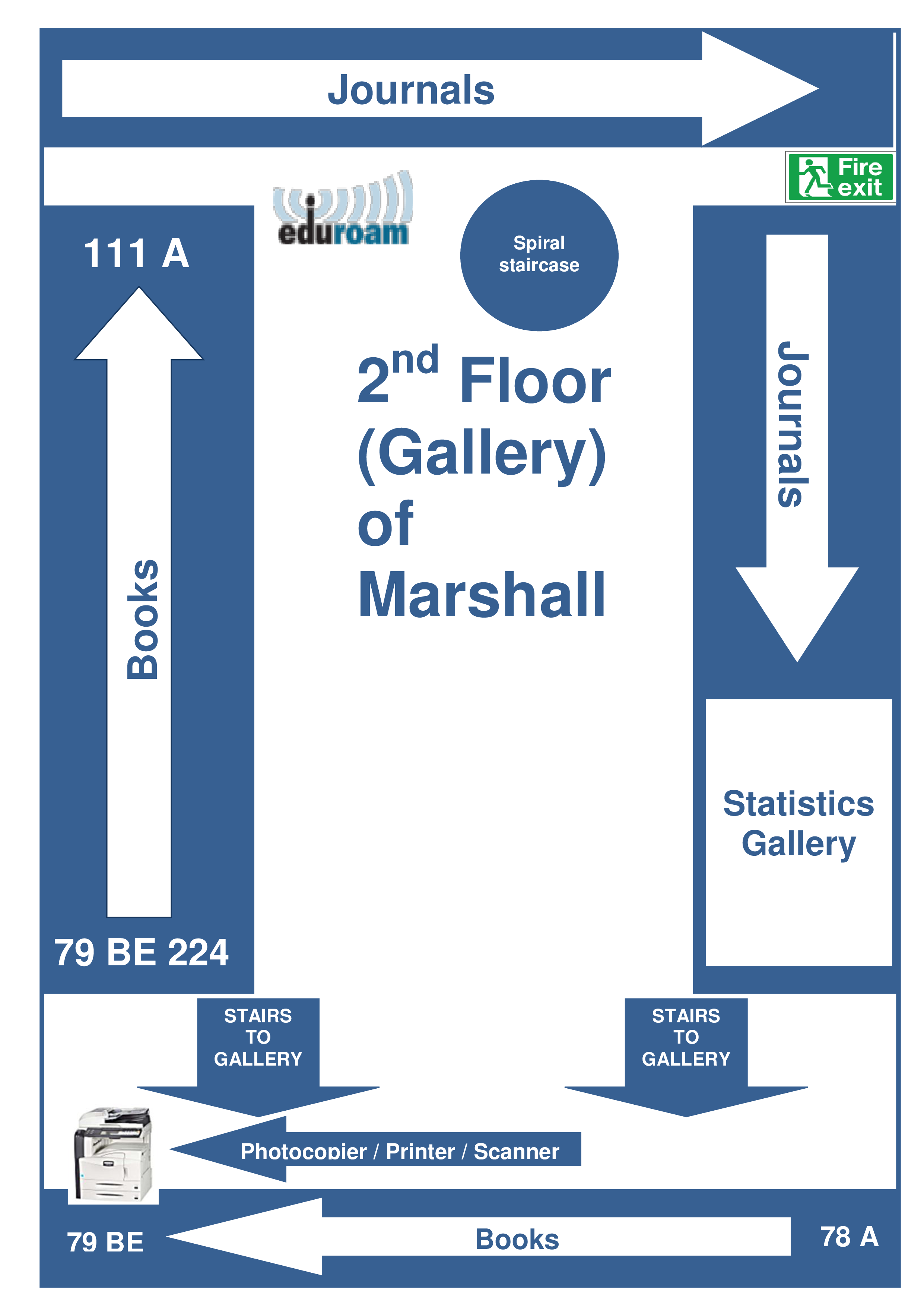 The more recent statistical publications (IMF, OECD, ONS, etc.) are located in the Statistics Gallery, arranged alphabetically by the name of the institution that produced them. The Statistics Gallery is on the right hand side of the gallery after the end of the journals sequence - as shown on the diagram to the right.
Statistical publications in the Basement
Older statistical publications are stored in the basement and may be requested at the Issue Desk or online using the Basement Request Form.
In order to determine the location of a particular statistical publication i.e. basement or gallery,  you will need to consult the printed journals list near the Issue Desk or the online version available HERE.
Please be aware that the majority of the data contained in the hard copy of statistical publications held by the Marshall Library are also available online. It would therefore be a good idea to determine online availability of the data you want on the Online Resources section of this site or at eresources@cambridge.