Marshall Library Mug - and the winner is...
In May we asked you to vote for a design for a new Marshall Library Mug... Thank you to all who voted. The winner is: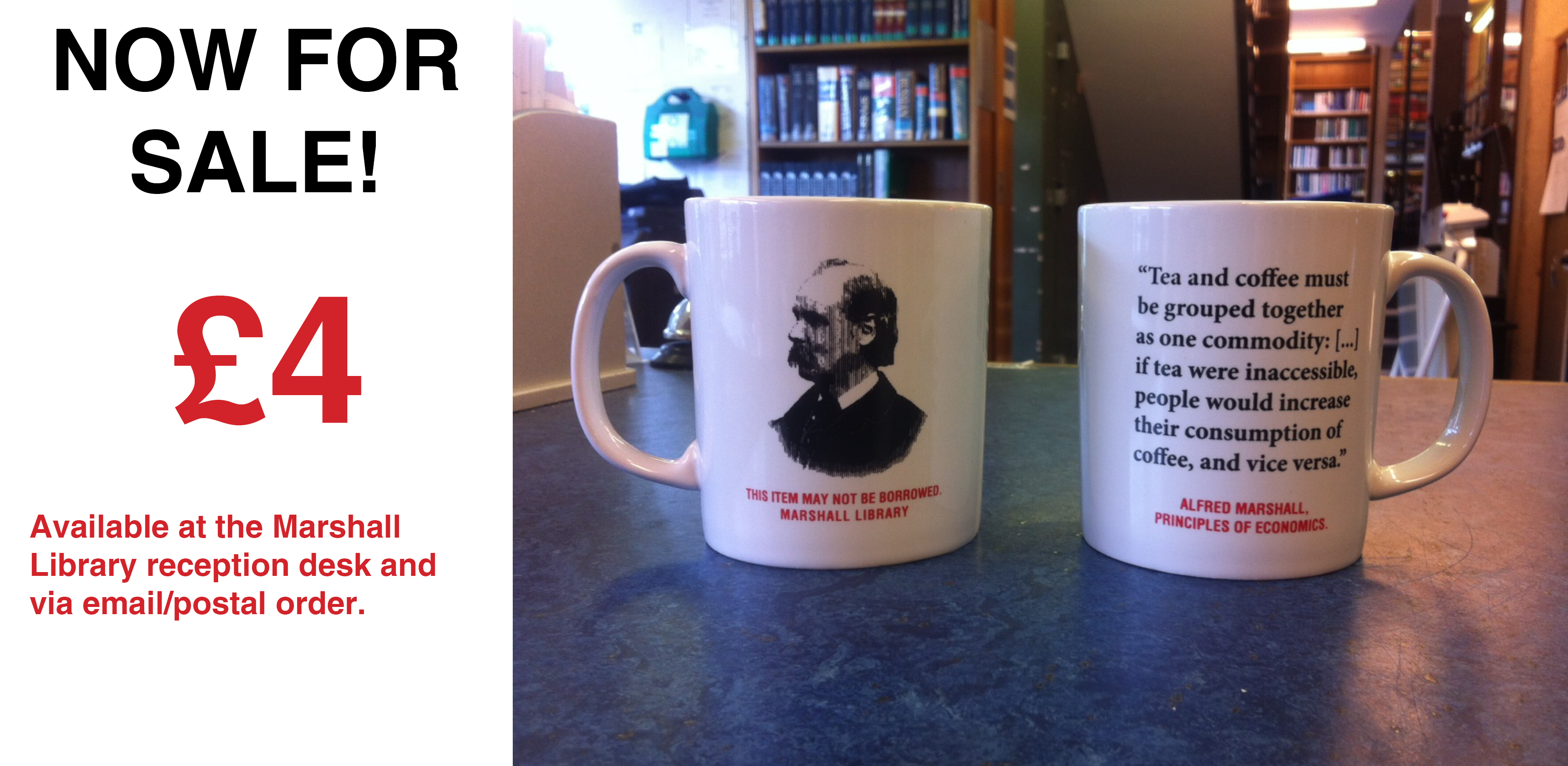 Oh, and we promised to pick one winner out of the group of voters of this competition. Louise Cross (from the Faculty of Economics Graduate Office) helped us to pick the winner:
Congratulations to Gurnek Teja (Homerton 2014).